Centelleo del Cielo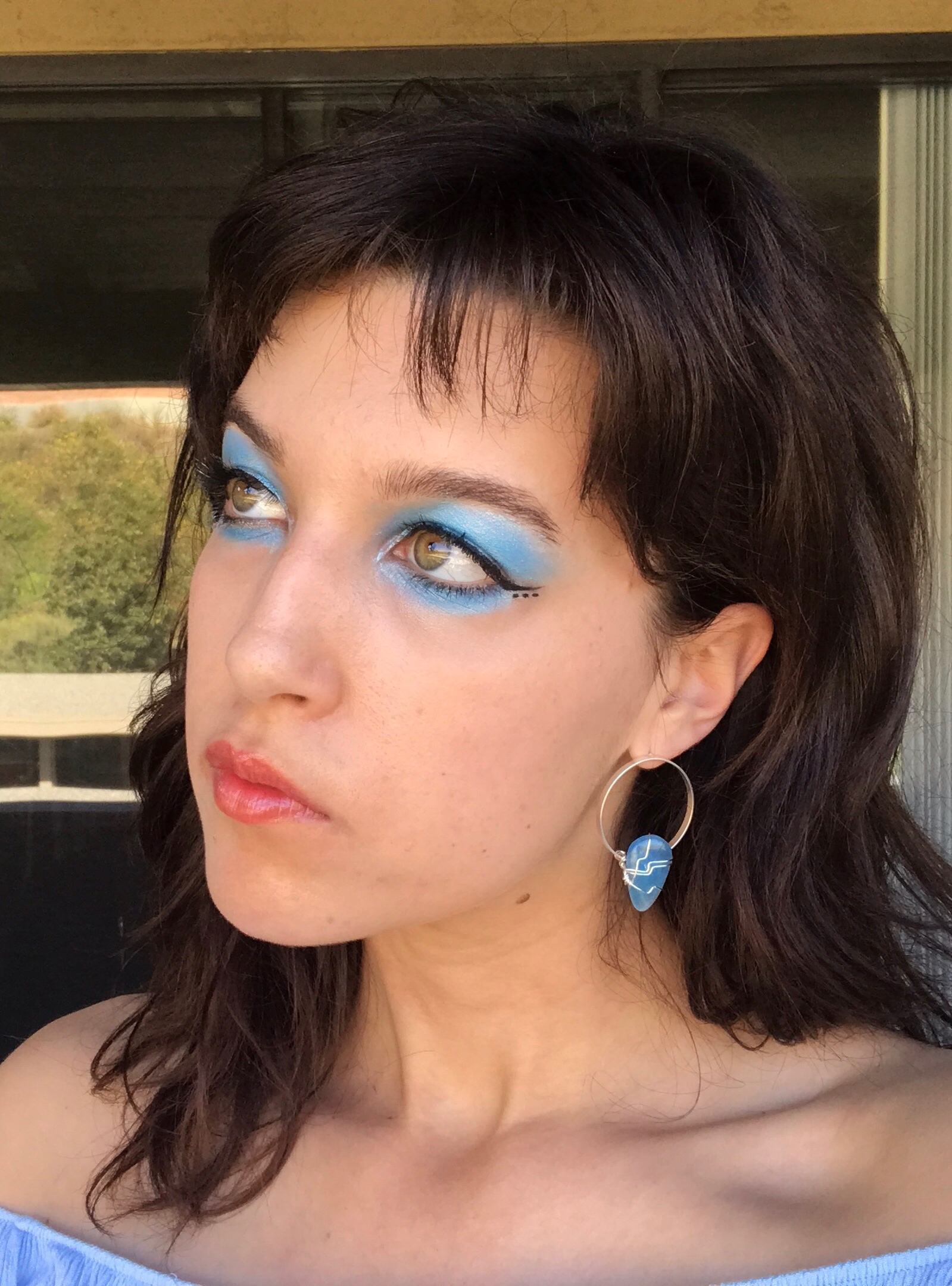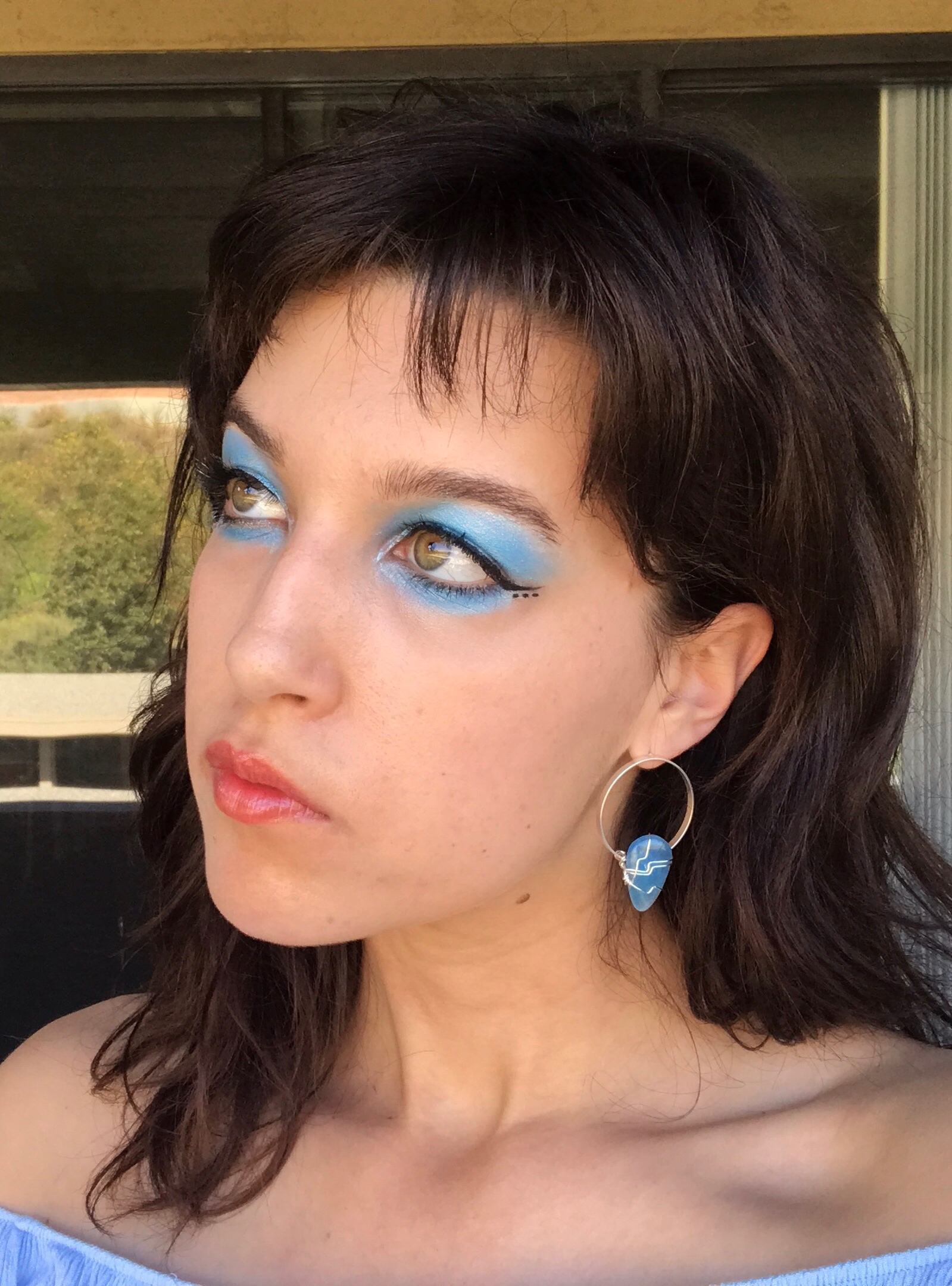 Centelleo del Cielo
If you're wondering why this design is far more pricey than the rest, it's because they are made with either Sterling Silver or 10K Plated Gold, depending on which you choose :)
-
-
Blue Calcite reminds me of the sky and sea, the above and below, the here there and everywhere. I believe every crystal has a unique meaning/energy depending on who chooses to carry it. To me, it feels alleviating. I hold Blue Calcite when I feel the weight of the world is too heavy. Its blue hues soothe my heart and untie the knots in my stomach. Also, this is the first time I've every associated a crystal with a song; check out Etude No. 2 by Philip Glass and perhaps you'll see what I mean :)
-KEEP OUT OF WATER! Calcite will disintegrate if exposed to water, please handle with care.
-Sorry for the blurriness of the second picture, it's merely for size reference. These are not huge hoops and are even smaller than the usual mini hoops. This is the first of many more compact and less whimsical styles that I will be releasing, hope you love it!
There are currently 5 pairs available and each set is made to order. That being said, please expect the Aqua Blue Calcites to be colored, wrapped, and sized a tad bit different than the displayed photo. Option for Sterling Silver or 10K Gold Plated available with no price difference between the two.